Photograph: Godong/Universal Images Group/Getty Images
5 of the best #CuratorBattles!
Started by
Yorkshire Museum Trust
on Twitter, one of the earliest purpose-built museums in the country, this has been a really fun and exciting way of seeing some of the lesser-known and strange objects from UK museum collections. Have an explore, and enjoy the competition between curators — what's your favourite object?
1. The Most Creepy Object — 💀⚡
Think lots of Victorian dolls with grinning teeth, crab claws playing a game of cards (no really), and a taxidermied mermaid from National Museum of Scotland… have a scroll and enjoy the frights!


2. Best Dog — 🐕 🐶
My personal favourite is a photo of dog car fashion from 1903 from the National Motor Museum, but also scroll to find one of the earliest depictions of a domesticated dog in the world (c.5500 BCE) from Ancient Egypt, held in the Garstang Museum of Archaeology in Liverpool. Which do you think is the best good boy?



3. Transport — 🏎️ 🚂
Find ornate trams from Sheffield, ten seat sledge from the Hermitage Museum in Moscow (commissioned by Empress Catherine II for country walks of courtiers in winter) and even the humble transportation trolley used in museums themselves. Broom broom!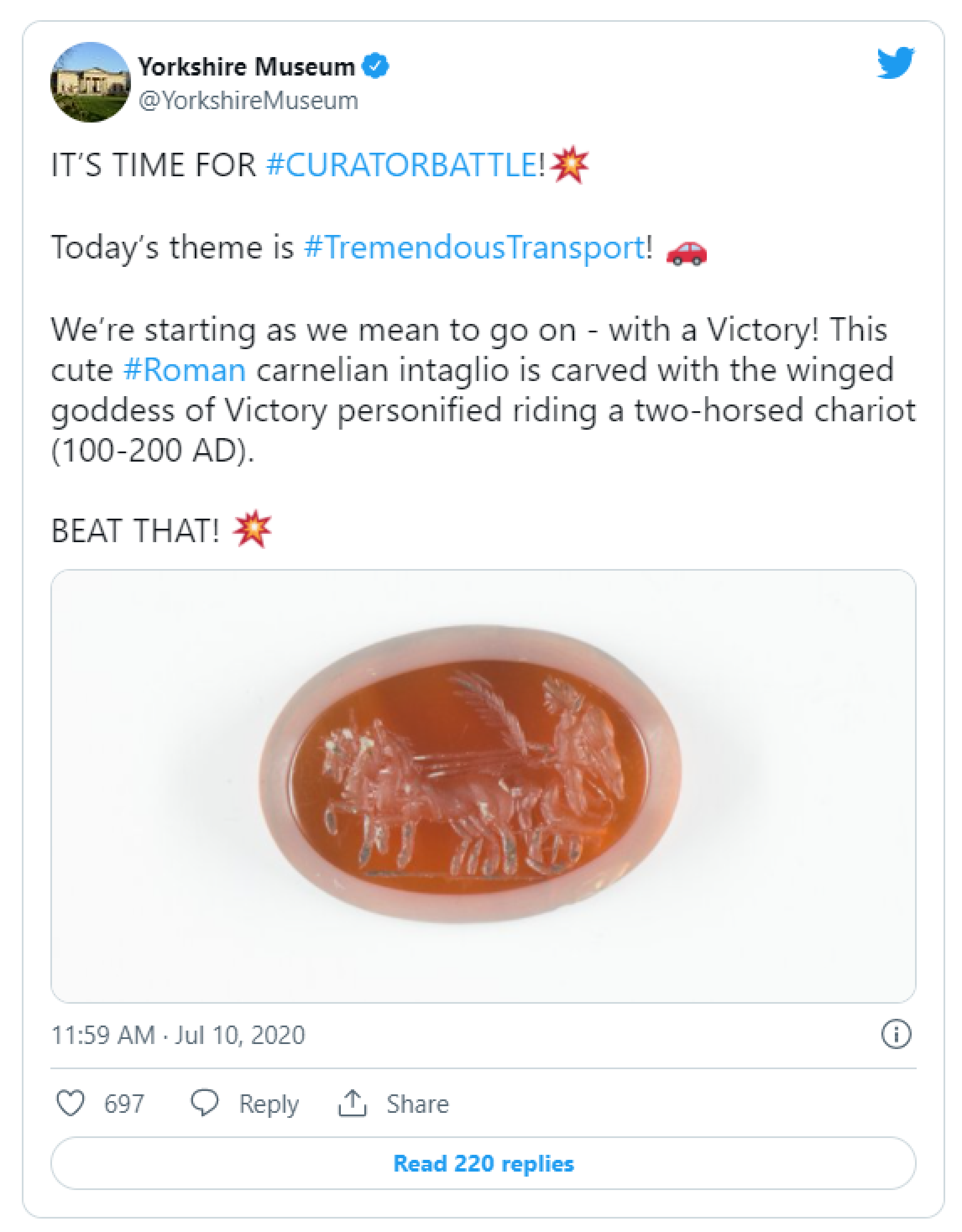 4. Fakes & Forgeries — 🧐❓
This thread will really get you thinking, and looking closer at museum objects. Take a look at a fake "sixteenth-century" astrolabe from the Whipple Museum of History of Science, lots of forged Roman coins and a fake studio set up for photography in the nineteenth-century….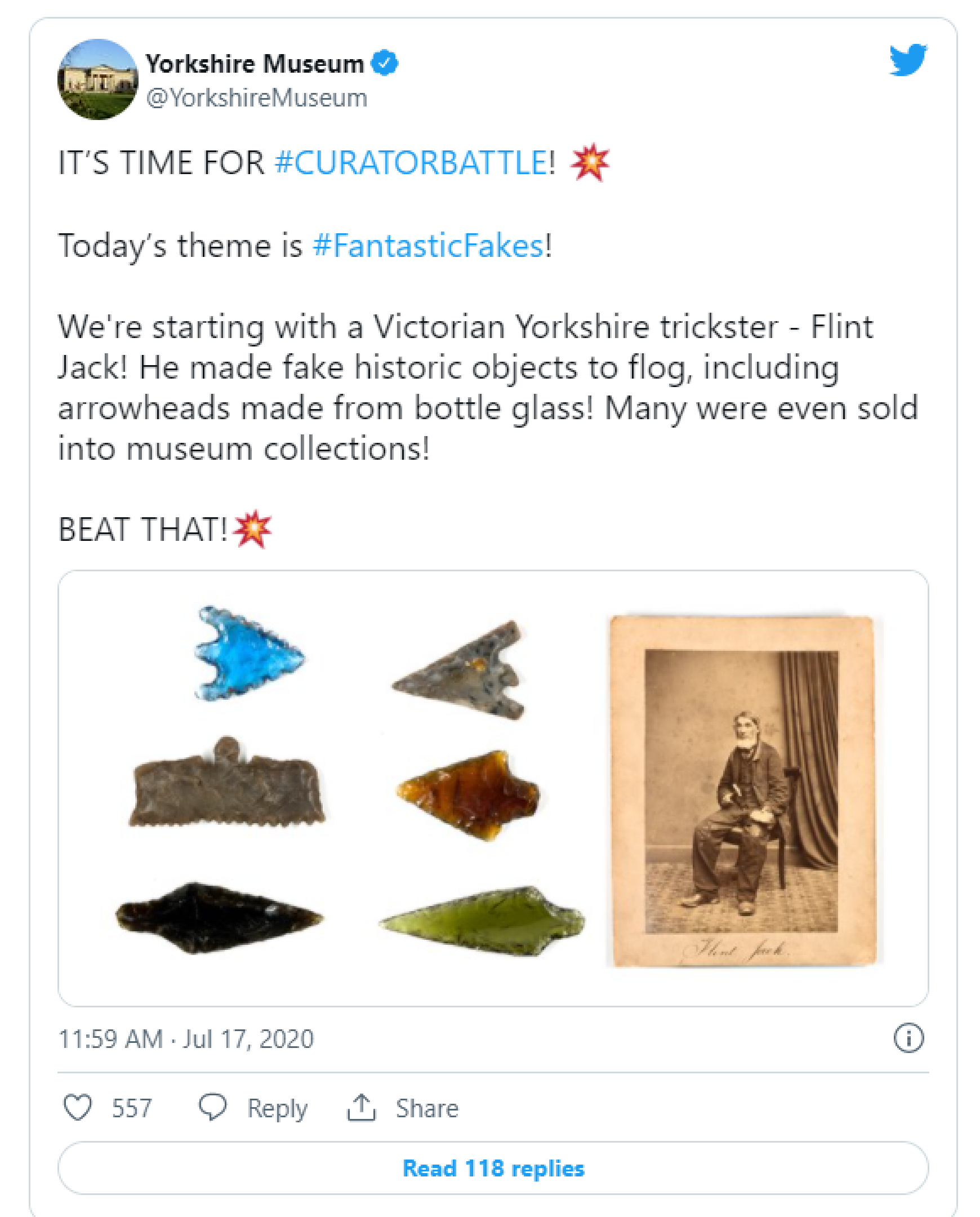 5. The Sassiest Object — 🙌 🔥
How is a museum object sassy…? Find out from this thread. Favourites include a swimsuit worn by National Coal Queen in 1983 via the National Coal Mining Museum, "Squishy" 80,000-year-old fossilised Painted Turtle and the robe collection of York Minster.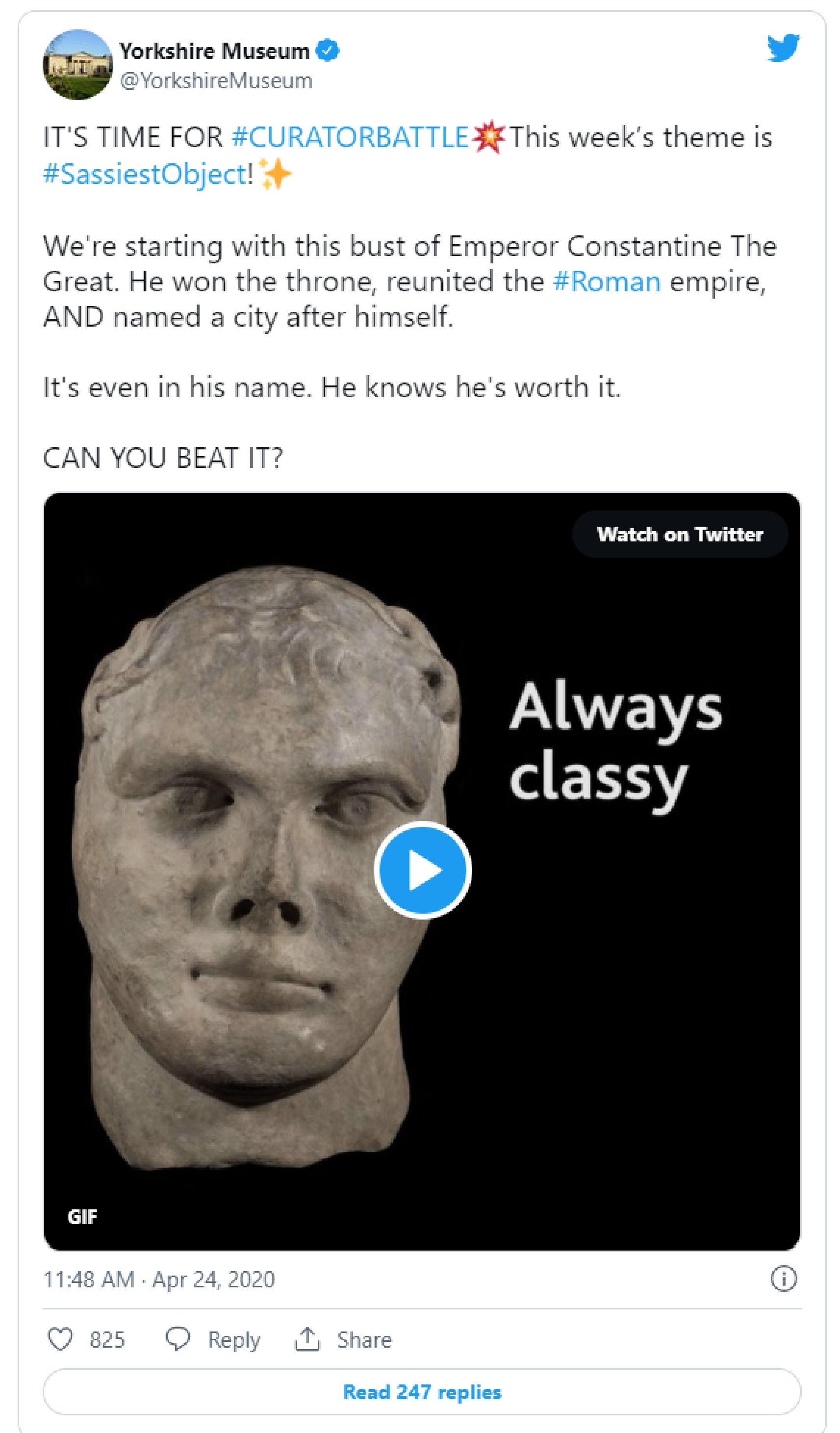 6. Fabulous Footwear — 👟👠
Check out the Arctic dog shoes from the Horniman Musuem, and the wonderful heeled shoe worn on a prosthetic leg from 1890 in The Old Operating Theatre Museum!

7. Best Museum Bum — 🍑👀
Last but absolutely not least. Ranging from an approx. 3,500 year old bum of Egyptian deity Bes, to paintings by Hokusai of sumo wrestlers and museum mannequins themselves — this thread is a lot of fun, and provides lots of lockdown entertainment. It was even published in The Guardian!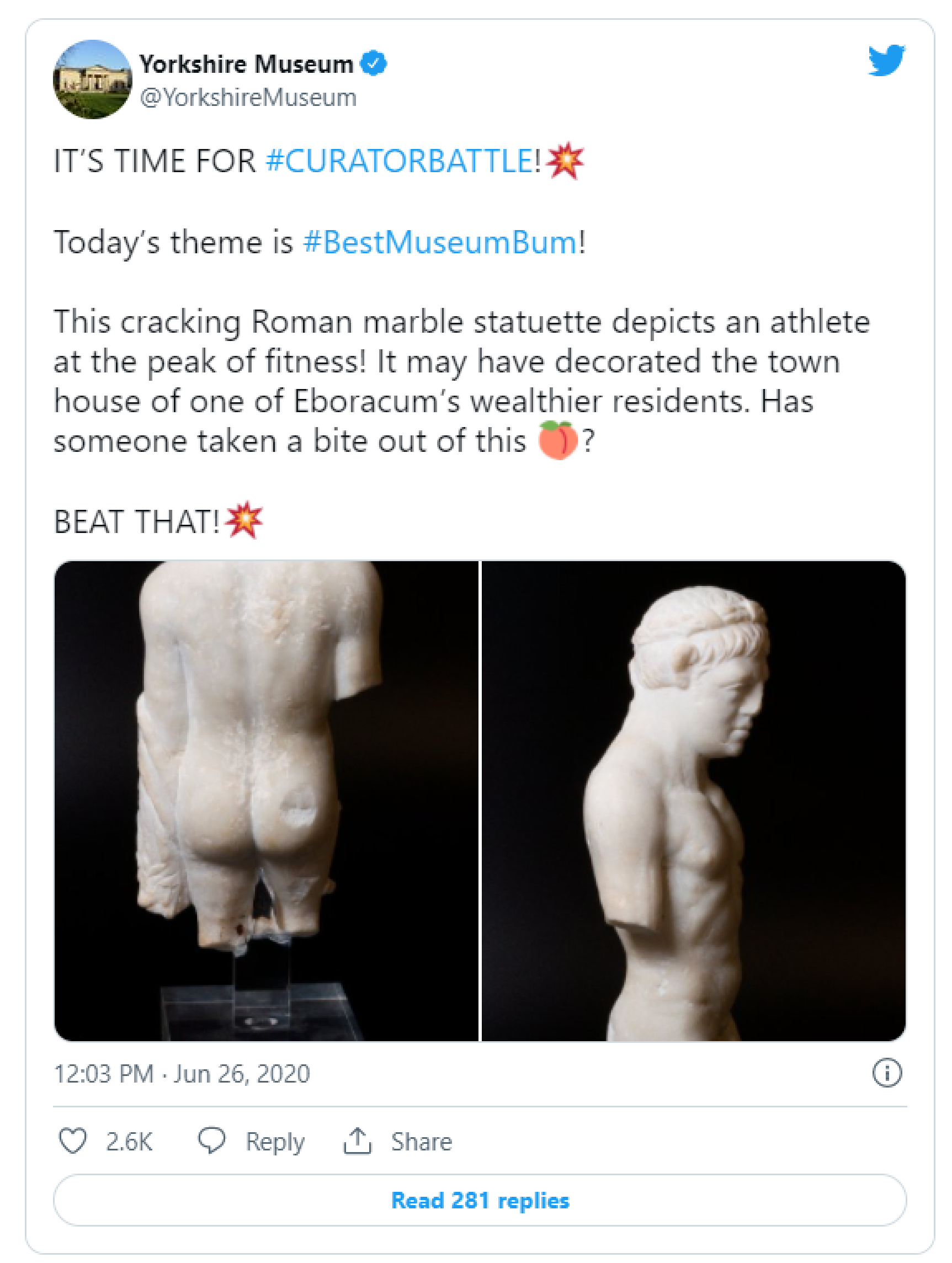 If you want to further engage your child/children with culture, heritage and archaeology, why not try
Musemio
? We are a free app allows kids to explore history and arts through gamified mobile VR quests. Check us out on
Facebook
,
Twitter
and
I
n
stagram
.